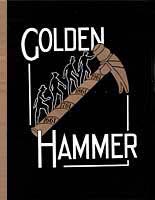 a history

A Grand Affair
The purpose of this Chapter is not to give a potted History of the AGA from its first arrival in Great Britain in 1929 until the present day. This has been put into print on numerous occasions together with a whole family of associated literature covering just about anything anyone could possibly want (legally) to do with the ubiquitous cooker such as 'How To Sell AGAs', 'How to Service AGAs', 'How to Identify The Different AGA Models', 'How to Cook In AGAs' and 'How to Cook On AGAs', 'How to Convert AGAs' and (probably!) 'How to Convert you into Liking AGAs' if you didn't already do so!' The AGA has been part of our way of life for fractionally longer than the Anglepoise Light (helpful to see what you're cooking!). On arrival in Britain it was greeted by nearly three million unemployed and faced competition from established Electric and Gas Stove manufacturers.
Eighty two years later they have experienced something of a revival and their adverts have seldom been absent from the glossy type of magazine - often seen in Doctors' and Dentists' Surgeries!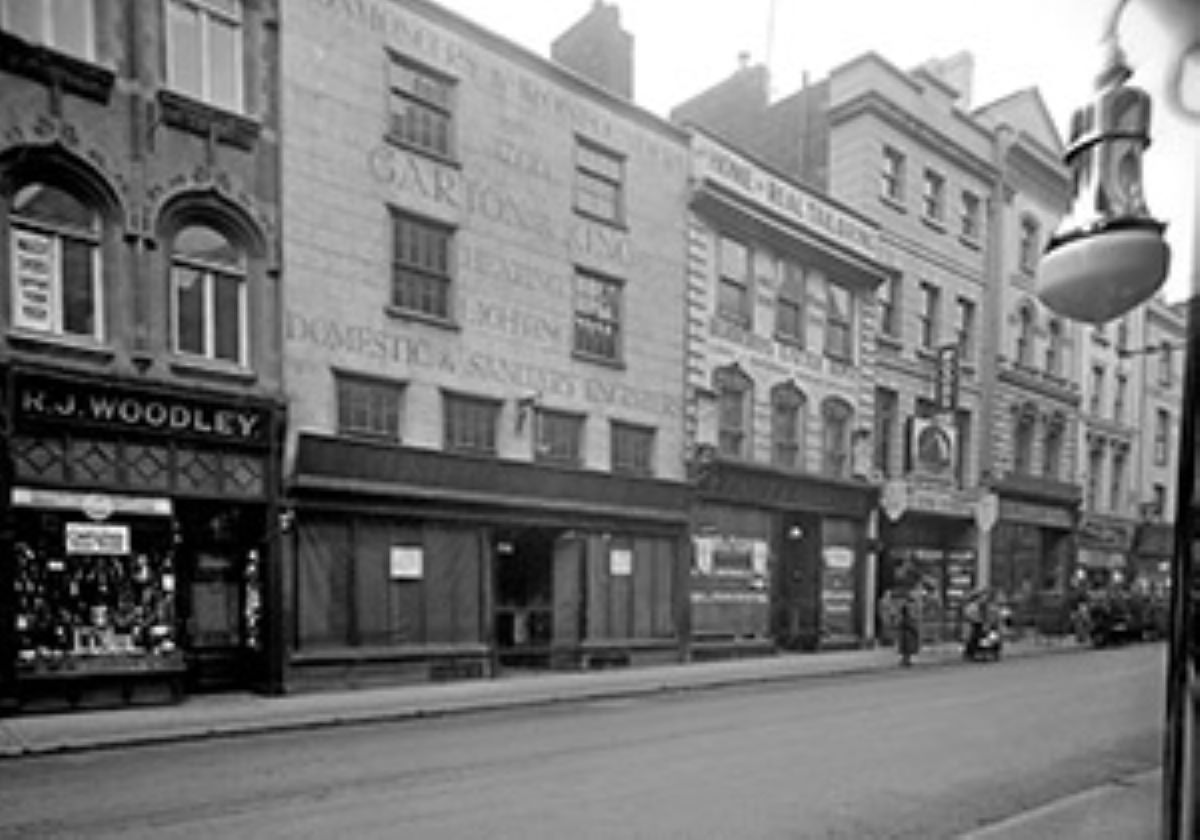 The adjacent photograph (courtesy the ISCA Collection) dates either from 1932 or just possibly early 1933 (click the image for a closer view). The Sale notices that would appear not only in Garton & King's shop but also in Pinder & Tuckwell's at 191 High Street have not yet been posted, and by 1934 F. W. Woolworths & Co would be operating from this location. The posters that are displayed in G & K's window, actually state that AGA Demonstrations are being held and although I cannot make out the smallest of print there are comparisons being made in the prices of Anthracite and Coke and the conclusion that Fuel Costs not exceeding £4 per annum could be achieved.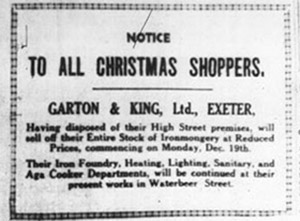 Another indication of G & K's AGA involvement comes in the form of an Advertisement in Exeter's daily paper, the Express and Echo on the 17th December 1932 and even then the purpose of the advert was to inform the public of the closure of the large Retail Ironmongery Shop at 190 High Street, Exeter. Quite what brought about the closure of the premises one cannot say for certain. Henry Holladay had joined the business in 1932 but his Uncle, Hugo Holladay, retired in 1933 and it was he that had been involved in the Ironmongery Retail Outlet since joining the company in 1898. One thing that G & K definitely did not do a great deal of in the 20s and 30s was advertise in newspapers - Exonians will recognise all the ironmongers names like Munk, Wippell Bros & Rowe, Ottons etc etc. who would regularly hawk their wares and offer varied inducements to the public to enter their doors, G & K were most noticeable by their absence; and this applied not only to the Express & Echo but to the Western Times & Gazette and Street & Trade Directories. Perhaps they tended to rest a little too much on their laurels and failed to face up to the inevitable competition in those lean years of the depression.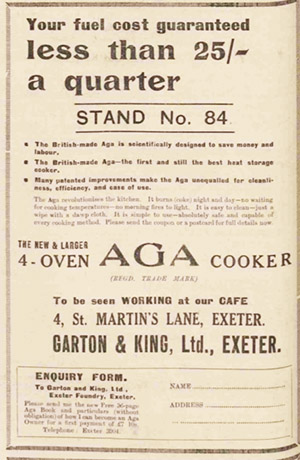 I have reproduced Express & Echo adverts in these columns. They are not particularly good quality and are only Photocopies. The new Foundry at Tan Lane was still being built - it didn't come on stream until August 1939 so the first (Black & White) advert still refers to the Foundry as being located at Waterbeer Street. The second advert refers to The Foundry which in 1935 would still be the Waterbeer Street Premises. A mystery is the reference to 'Our Café at 4 St Martin's Lane where an AGA can be seen working' I have never heard any mention of this so I'd be interested if anyone knows anything about 'Our Café!'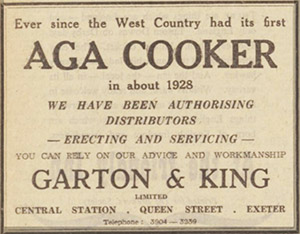 The Central Station Showroom must have only been open a short while. The one thing it does confirm is the connection with AGA which, having researched the matter fairly thoroughly, makes them one of the earliest AGA Agents in the UK and this last advert dated 1948 seems to suggest a connection (even if not a formal agency) extending back as far as "about 1928."

There is a tale that is often spread about that there were originally appointed just five AGA Agents - I can find nothing to substantiate this and although there are a handful of pre WW2 Agents still in business, some of which on their websites lay claim to be appointed in the very early 1930s, none of the very early ones (BLADES is an exception) have been able to provide Black & White confirmation of their believed year of appointment.
Of course, over a period of time there could have been ten or fifteen or more Agents appointed within the UK and there would naturally be the first five but this number seems to have gained a sort of Magic Status but as yet I haven't seen the evidence. Some even suggest that Garton & King Ltd were amongst that Magic Number- I would like to be able to substantiate this but so far I can't - what I can show is three Black & White Photos.
The 1st is 1934 - the company displayed AGAs on a stand at the Devon County Show at Newton Abbot. In 1935 we have a photograph (No 2) of the Bath & West Show at Taunton where four of the AGA Agent fraternity jointly promoted AGAs. In 1936 we return to the Devon County Show, this time at Exeter in 1936 - this is the 3rd Photo.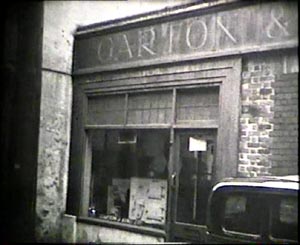 Although Spillers of Chard are still agents to this day, Hill Sawtell of Yeovil and Pople & Sons of Burnham on Sea are long gone. Garton King Appliances continue to trade at Darts Farm, Topsham and 19 North Street, Exeter.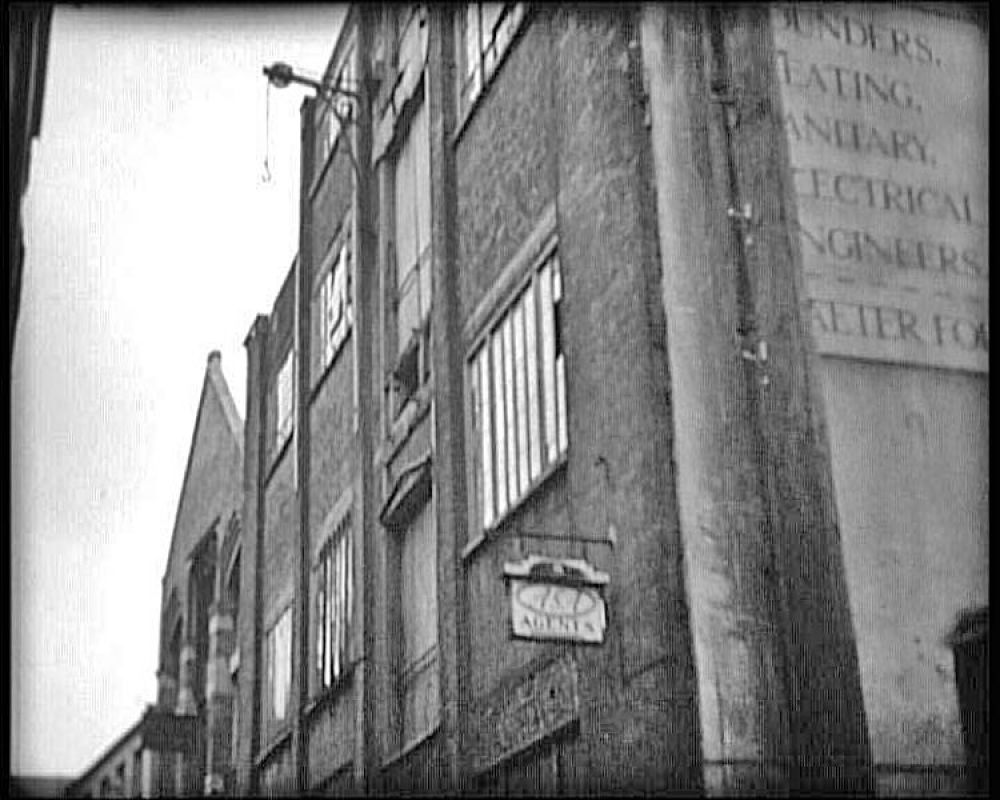 Three more photographs, the first shows the Foundry Shop in Waterbeer Street around 1935, if you click on the picture to enlage you can see that there a two AGAs on display through the window. The second shows the AGA Agency Sign on the Foundry Wall and the third shows the Central Station Showroom that opened in 1939, again the Agency Sign makes a return appearance and, of course, AGAs are on display in the showroom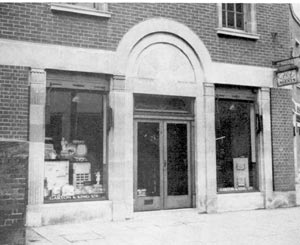 My first personal recollection of an AGA takes me back to where I was born in Spicer Road, Exeter. From a very early age I remember a solid fuel AGA in the kitchen and it seems it survived new ownership and remained in situ up until 2007. In this year the property became vacant and was put up for sale - I was fortunate in persuading the Estate Agent to give me an opportunity to view the house and gardens and I was amazed to find that the interior hadn't changed all that much with the passing of time - the colour picture (a bit fuzzy I'm afraid) is of the AGA some sixty years or so from when I first recall it - the only modification was that it had been converted, I believe, to operate on Mains Gas. It may still be there.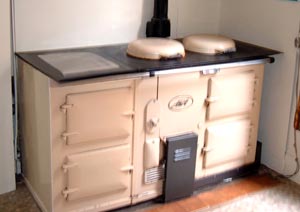 My cousin Michael gets a mention here, he was a died in the wool AGA salesman, he had been with AGA before joining Garton & King and he is pictured here with Mr Tapp in the upstairs Showroom in the North Street premises - as stated elsewhere in this website Alec Holladay, assisted by his son Michael, continued to manage the Showroom side of the business when it was renamed Garton King Appliances in 1981 or thereabouts. Michael ceased working for the business on the retirement of his father and the sale of the business to certain employees in 1990.

The Advertisement bottom right comes from the Country Life Magazine of 1950. "Hoppins" is actual located at Clapham, near Shillingford to the west of Exeter. A few enquiries and we discover the property is still known by this name and the smallholding is much the size as described. Although the present owner knew the Colwills and could identify the location of the AGA it has, unfortunately, long gone. There is no evidence that Garton & King either supplied or installed the AGA back in 1950 but there is a real possibility that they did. A Model CB AGA Cooker back in those days would have cost around £101.10s.0d and delivery and erection in the region of £11 plus a few quid for the flue pipes, bends etc etc.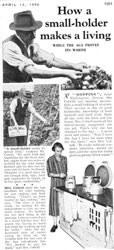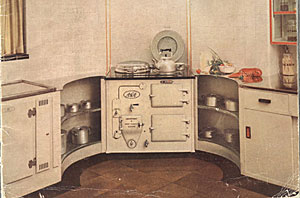 Well, that's about it for this Chapter - once again any comments or criticisms or contributions (photos, memorabilia and the like) are always welcome - I am always on the lookout for early AGA Advertising Material, or Cookbooks - particularly pre - war and wartime.

If you belong to a Club or Society in the Exeter Area and would like me to give a Talk on the History of Garton & King Ltd then please contact me - Contact details are here.
More about the history of Aga can be found here.