In the Shadows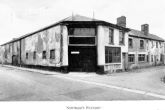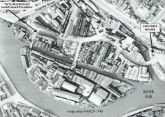 Fig 1 - Northam's Foundry, Commercial Road.
Fig 2 - Aerial View March 1943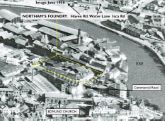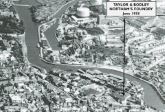 Fig 3 and 4 - Aerial Views June 1958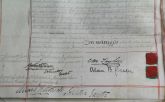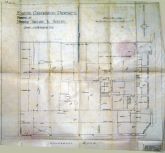 Fig 5 - Partnership Agreement 1897
Fig 6 - Foundry Plan 1921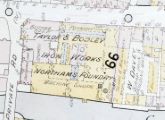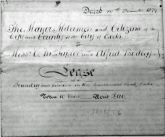 Fig 7 - Foundry Plan 1902
Fig 8 - Lease Dated 1879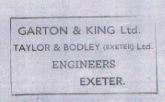 Fig 9 - Taylor & Bodley Rubber Stamp Dated 1912
Fig 10 - Post War Rubber Stamp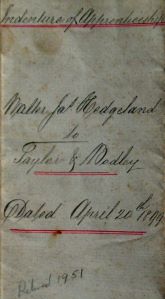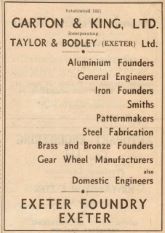 Fig 11 - Indenture for an Apprenticeship 1899
Fig 12 - E & E Advert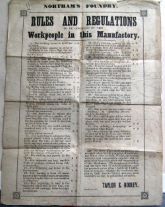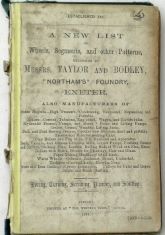 Fig 13 - Rules for the Foundry 1867
Fig 14 - Range of Products 1869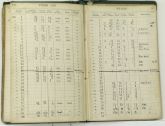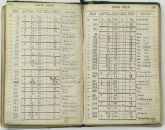 Fig 15 and 16 - From the 1869 Book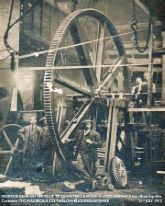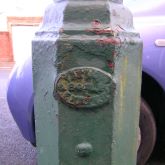 Fig 17 - Mortice Gear at Northam's Foundry 1912
Fig 18 - An Exeter T & B Lamp Standard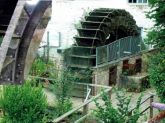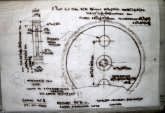 Fig 19 - Cricklepit Mill
Fig 20 - Foundry Order Book 27.10.1943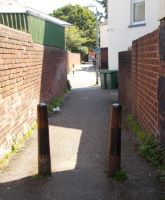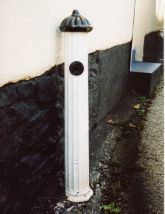 Fig 21 - Pair of Bollards, Church Path, St Thomas
Fig 22 - On the hill back of Cockwod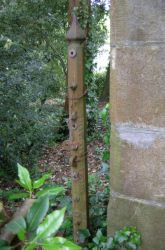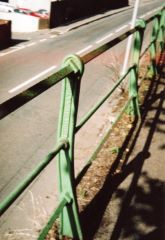 Fig 23 - Gate or Fence Pillar, Lopes Hall Exeter
Fig 24 - Stanchions alongside Footpath, Cowley Bridge Rd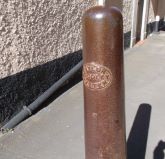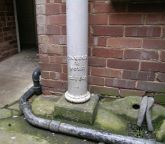 Fig 25 - Badged Bollard, Topsham
Fig 26 - Taylor & Ford, Guildhall Exeter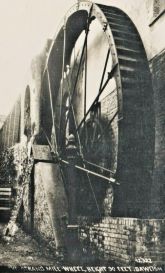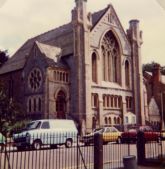 Fig 27 - Alfred Bodley Waterwheel, Dawlish
Fig 28 - St Georges Methodist Ch. Truro 1970s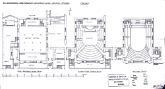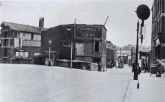 Fig 29 - Plan of the Heating for St Georges Methodist
Church and School Rooms
Fig 30 - View looking down Commercial Road,
Taylor & Bodley on the right (photo c.1917/1918)

For forty years my father drove to and from work at the Tan Lane Foundry along the road that bore the name of one of Garton & King's competitors, Willeys Avenue; a fact that must have dawned on him as being ironic. Garton and King, Exeter's oldest business that even when the Tan Lane foundry opened in 1939 had over 278 years of recorded history under its belt and had always been in private ownership, Willeys on the other hand, although in its heyday had been by far the bigger employer, scraped in with barely 100 years of family ownership and in spite of being taken over in 1966 by United Gas Industries survived only until the 1980 when some of the premises were sold to Exeter Castings Ltd.
The Golden Hammer 'The Other Foundries' (Chapter 8 - which you can read on this site) covers the seven or eight foundries that existed in Exeter but the one that doesn't get much coverage by way of images, always 'In the Shadows' is that of Taylor & Bodley and its Northam's Foundry. Chapter 8 refers to its early history and formation. According to my father's notes (written after Chapter 10 of the 'Golden Hammer' had been completed) the timeline of Northams Foundry in Commercial Road was as follows.
Date
Owners name & Firm's name
1825
James Northam
1858
Bought by Christopher Mardon Taylor & William Ford
1863
William Ford left
1867
Alfred Bodley left Bodley Brothers and joined C.M.Taylor
1897
Alfred Bodley retired, A.B. Green joined Taylor
1900
Taylor retired
1945
Foundry absorbed into Garton & King Ltd including equipment.
Site (Northam's Foundry?) cleared.
Products:-
Similar to Bodleys except max 12' diameter and 2 tons weight.
One 12' max floor tooth moulding machine.
Two 3' and one 4' table mounted tooth machines.
Castings for the paper making industry.
I have only two images of Northam's Foundry (Figs. 1 and 30, taken at street level) and those reading this page will probably not have a clue as to where it was located. However, to the right are some aerial views and two site plans, although Fig. 2 was taken in March 1943, and Figs. 3 & 4 in June 1958 I think the Exe and the Customs House will help you get your bearings!
Fig. 5 The signed Partnership Agreement between C M Taylor and A B Green 19th October 1897. Alan Barcham Green (who had joined the Company as a Partner in 1897) continued to run the business after the retirement of C M Taylor in 1900. This he did on his own account for almost 40 years.
Fig. 6 shows a plan of the foundry in 1921 with Commercial Road at the bottom of the Plan and refers to the site as being 1758 square yards and 7 square feet in area. Fig. 7 shows the plan of the Foundry for 1902 with Commercial Road at the TOP of the Plan. There is little detail that has changed over the nineteen years between the two images.
Northam's Foundry site was certainly, in 1871, the property of "The Mayor, Alderman and Citizens of the City and County of the City of Exeter" (Fig. 8) and the yearly rent, unaltered for the following seventeen years was £120 per annum for the site.
Fig. 11 an Indenture for an Apprenticeship between Walter James Hedgeland and Taylor & Bodley dated 20th April 1899. The apprenticeship would last until the 20th October 1904 when he would be 21. Total years of service ultimately 52 years, 1899 – 1951 as a skilled Moulder.
The "Rules of the Foundry" Fig. 13 is dated the 31st December 1867. The Working Week was then 60hrs.
With no heirs to pass the business on to A B Green formed Taylor & Bodley Ltd in June 1937. Capital, £7.000. Objects:- To acquire the business of an engineer and iron founder and other works usually combined therewith as hitherto carried on by A. B. Green, in Exeter, as "Taylor and Bodley". The first directors (to number not fewer than two, nor more than three) are:- Alan B. Green, 60, St. Leonards road, Exeter James H. F. Nichols, Calder. Dunsford Rd. St Thomas, Exeter; Henry E. E. Holladav. 3 Pennsylvania Crescent, Exeter. Engineers and Iron Founders. Qualification £10 Remuneration £5 each per annum. Secretary, Harry Jerred. Solicitors: Roberts and Andrew, 10. Bedford Circus, Exeter. Registered Office, 67 Commercial Road, Exeter.
The cover of a Book dated 1869 (Fig. 14) lists pretty comprehensively the range of products the company manufactured and pages relating Spur, Bevel & Worm gears are included for the enthusiast.
Figs. 15 & 16 are from the 1869 Book. Fig. 17 shows a Mortice Gear at Northam's Foundry 1912, destined for Marlow, Bucks.
Two years after Garton & King Ltd had assumed control of Taylor & Bodley Ltd the Northams Foundry was closed and the equipment and staff relocated to the Tan Lane premises.
There are some surviving artefacts and, if you search carefully, cast iron products survive. I have included a few. Although not strictly in the period that this page covers, an example of a casting by Taylor & Ford Ltd (1858 – 1863) can be found in Exeter's Guildhall at the back where the Cells are. Fig. 26. An example of Alfred Bodley's work, a large Waterwheel in Dawlish at the site of the Strand Mill which possibly dates from the early 1900s still remains in situ Fig. 27 and according to the Mill Archive Trust the wheel at Cricklepit Mill, a stones' throw from where Northam's Foundry was located is a product of Taylor and Bodley. Fig. 19.
Fig. 18 an Exeter Lamp Standard. Fig. 20 from the Tan Lane Foundry Order Book 27th October 1943. Fig. 21 Church Path, Beaufort Rd, St Thomas. Fig 22. Cockwood. Fig. 23 Fencing post, Cowley, Exeter. Fig. 25 Topsham. Fig. 24 Cowley Bridge Rd.
Examples of headed notepaper are often hard to trace and as yet no examples of either Taylor & Bodley or Taylor & Bodley Ltd have surfaced. Notepaper for Garton & King Ltd only started showing "Taylor & Bodley (Exeter) Ltd" underneath that name around 1947 and by 1977 it seems T & B's name had been dropped from all printed matter. Two examples of the imprint made Rubber Stamps exist – one shows the date 1912 (Pre Ltd) Fig. 9 and another probably from the 1950s / 1960s Fig.10.
A plan of the heating for St Georges Methodist Church and School Rooms exists, Fig. 29. Although undated and probably from the 1960s it does note the various areas of the property on the various floor levels. Unfortunately in recent times the property has been completely altered as the church had fallen out of use. The property is listed. The inside has now been converted into flats and doubtless the builders stripped out any traces of the company's work in the process. The image, Fig. 28, is courtesy of British Methodist Churches Online (see below) and is probably from the 1970s, slightly out of focus I'm afraid.
There were two other Directors of Taylor & Bodley Ltd apart from Henry Holladay. James H F Nichols, Director & Manager, Taylor & Bodley from 1937 to 1959 although he was with the company from 1901 and Alf Jackson who had been with T & B since 1925 and was made a Director in 1947. He became Works Manager at Garton & King's Tan Lane Foundry, a post he filled until retirement
Nowadays, apart from what may still be buried many feet down in the ground, absolutely nothing that can be viewed today (2020) in the Shillhay area that gives you any indication as to the varied industries that once proliferated in this part of Exeter, 19th and 20th century history has all but been obliterated. Only the name 'Commercial Road' survives, and today there is little or no commerce.
June 2020
Images:
3 Aerial views: - English Heritage / RAF
Cricklepit Mill – Malcolme Littler, Exeter
St Georges Methodist Church Image - British Methodist Buildings' online, courtesy of
Oxford Brookes University and the estates of Keith Guyler and Bill Smith.
All other images the Holladay Family / Garton & King Ltd.

updated 28 October 2020