In the Shadows
A short history of Taylor & Bodley, some examples of their Products, some Recollections from a director's letters, and details of some of the Employees.
For forty years my father drove to and from work at the Tan Lane Foundry along the road that bore the name of one of Garton & King's competitors, Willeys Avenue; a fact that must have dawned on him as being ironic. Garton and King, Exeter's oldest business that even when the Tan Lane foundry opened in 1939 had over 278 years of recorded history under its belt and had always been in private ownership, Willeys on the other hand, although in its heyday had been by far the bigger employer, scraped in with barely 100 years of family ownership and in spite of being taken over in 1966 by United Gas Industries survived only until the 1980 when some of the premises were sold to Exeter Castings Ltd.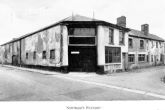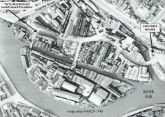 Fig 1 - Northam's Foundry, Commercial Road.
Fig 2 - Aerial View March 1943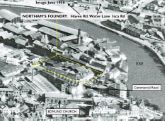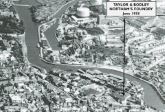 Fig 3 and 4 - Aerial Views June 1958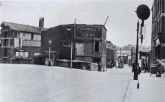 Fig 5 - View looking down Commercial Road,
Taylor & Bodley on the right (photo c.1917/1918)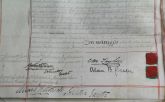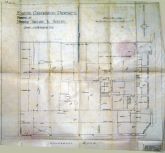 Fig 6 - Partnership Agreement 1897
Fig 7 - Foundry Plan 1921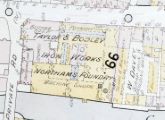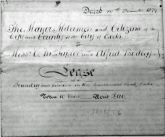 Fig 8 - Foundry Plan 1902
Fig 9 - Lease Dated 1879
The Golden Hammer 'The Other Foundries' (Chapter 8 - which you can read on this site) covers the seven or eight foundries that existed in Exeter but the one that doesn't get much coverage by way of images, always 'In the Shadows' is that of Taylor & Bodley and its Northam's Foundry. Chapter 8 refers to its early history and formation. According to my father's notes (written after Chapter 10 of the 'Golden Hammer' had been completed) the timeline of Northams Foundry in Commercial Road was as follows.
Date
Owners name & Firm's name
1825
James Northam
1858
Bought by Christopher Mardon Taylor & William Ford
1863
William Ford left
1867
Alfred Bodley left Bodley Brothers and joined C.M.Taylor
1897
Alfred Bodley retired, A.B. Green joined Taylor
1900
Taylor retired
1945
Foundry absorbed into Garton & King Ltd including equipment.
Site (Northam's Foundry?) cleared.
Products:-
Similar to Bodleys except max 12' diameter and 2 tons weight.
One 12' max floor tooth moulding machine.
Two 3' and one 4' table mounted tooth machines.
Castings for the paper making industry.
I have only two images of Northam's Foundry (Figs. 1 and 5, taken at street level) and those reading this page will probably not have a clue as to where it was located. However, to the right are some aerial views and two site plans, although Fig. 2 was taken in March 1943, and Figs. 3 & 4 in June 1958 I think the Exe and the Customs House will help you get your bearings!
Fig. 6 The signed Partnership Agreement between C M Taylor and A B Green 19th October 1897. Alan Barcham Green (who had joined the Company as a Partner in 1897) continued to run the business after the retirement of C M Taylor in 1900. This he did on his own account for almost 40 years.
Fig. 7 shows a plan of the foundry in 1921 with Commercial Road at the bottom of the Plan and refers to the site as being 1758 square yards and 7 square feet in area. Fig. 8 shows the plan of the Foundry for 1902 with Commercial Road at the TOP of the Plan. There is little detail that has changed over the nineteen years between the two images.
Northam's Foundry site was certainly, in 1871, the property of "The Mayor, Alderman and Citizens of the City and County of the City of Exeter" (Fig. 9) and the yearly rent, unaltered for the following seventeen years was £120 per annum for the site.
With no heirs to pass the business on to A B Green formed Taylor & Bodley Ltd in June 1937. Capital, £7.000. Objects:- To acquire the business of an engineer and iron founder and other works usually combined therewith as hitherto carried on by A B Green, in Exeter, as "Taylor and Bodley". The first directors (to number not fewer than two, nor more than three) are:- Alan B Green, 60 St. Leonards road, Exeter; James H F Nichols, Calder, Dunsford Rd, St Thomas, Exeter; Henry E E Holladav. 3 Pennsylvania Crescent, Exeter. Engineers and Iron Founders. Qualification £10 Remuneration £5 each per annum. Secretary: Harry Jerred. Solicitors: Roberts and Andrew, 10 Bedford Circus, Exeter. Registered Office: 67 Commercial Road, Exeter.
Garton & King Ltd assumed control of Taylor & Bodley Ltd in 1943 - two years later the Northams Foundry was closed and the equipment and staff relocated to Garton & King's Tan Lane premises.
There were two other Directors of Taylor & Bodley Ltd apart from Henry Holladay. James H F Nichols, Director & Manager, Taylor & Bodley from 1937 to 1959 although he was with the company from 1901, and Alf Jackson who had been with T & B since 1925 and was made a Director in 1947. He became Works Manager at Garton & King's Tan Lane Foundry, a post he filled until retirement. (See the Personalities page)

Fig 10 - Indenture for an
Apprenticeship 1899

Fig 11 - E & E Advert

Fig 12 - Foundry Rules
1867

Fig 13 - Range of Products
1869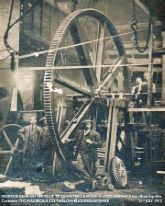 Fig 16 - Mortice Gear at Northam's Foundry 1912
Fig. 10 shows an Indenture for an Apprenticeship between Walter James Hedgeland and Taylor & Bodley dated 20th April 1899. The apprenticeship would last until the 20th October 1904 when he would be 21. Total years of service ultimately 52 years, 1899 – 1951 as a skilled Moulder.
The "Rules of the Foundry" Fig. 12 is dated the 31st December 1867. The Working Week was then 60hrs.
The cover of a Book dated 1869 (Fig. 13) lists pretty comprehensively the range of products the company manufactured and pages relating Spur, Bevel & Worm gears are included for the enthusiast. Figs. 14 & 15 are pages from the 1869 Book.
Fig. 16 shows a Mortice Gear at Northam's Foundry 1912, destined for Marlow, Bucks.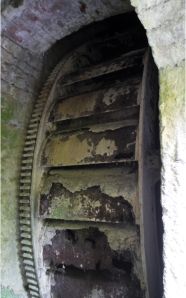 Fig 18 - 1881 T & B Wheel at Horsington Mill, Templecombe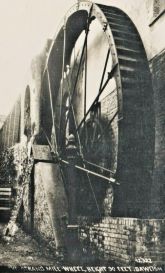 Fig 17 - Alfred Bodley Waterwheel, Dawlish
There are some surviving artefacts and, if you search carefully, cast iron products survive. I have included a few. An example of Alfred Bodley's work, a large Waterwheel in Dawlish at the site of the Strand Mill which possibly dates from the early 1900s still remains in situ (Fig. 17).
Fig 18 shows the mill wheel at Horsington Mill, Templecombe, Somerset, which was built by Taylor & Bodley and dates from 1881.
According to the Mill Archive Trust the wheel at Cricklepit Mill, a stones' throw from where Northam's Foundry was located is also a product of Taylor and Bodley (Fig. 19).
Although not strictly in the period that this page covers, an example of a casting by Taylor & Ford Ltd (1858 – 1863) can be found in Exeter's Guildhall at the back where the Cells are (Fig. 20).
Below, some further examples: an Exeter Lamp Standard by Taylor & Bodley (Fig. 21), a page from the Tan Lane Foundry Order Book 27th October 1943 showing a Taylor & Bodley gear design (Fig. 21), a T & B badged bollard at Topsham (Fig. 22), a bollard at the back of Cockwood (Fig.23), a fence post at Cowley, Exeter (Fig. 24), stanchions alongside the footpath at Cowley Bridge Rd (Fig. 25), and a pair of bollards at Church Path, Beaufort Rd, St Thomas (Fig. 26),
| | | | | | | |
| --- | --- | --- | --- | --- | --- | --- |
| Fig 19 - Cricklepit Mill | | Fig 20 - Taylor & Ford, Guildhall Exeter | | Fig 21 - An Exeter T & B Lamp Standard | | Fig 22 - Badged Bollard, Topsham |

Fig 23 - On the hill back of
Cockwood

Fig 24 - Gate/Fence Post,
Lopes Hall Exeter

Fig 25 - Stanchions by path,
Cowley Bridge Rd

Fig 26 - Pair of Bollards,
Church Path, St Thomas
Examples of headed notepaper are often hard to trace and as yet no examples of either Taylor & Bodley or Taylor & Bodley Ltd have surfaced. Notepaper for Garton & King Ltd only started showing "Taylor & Bodley (Exeter) Ltd" underneath that name around 1947 and by 1977 it seems T & B's name had been dropped from all printed matter. Two examples of the imprint made Rubber Stamps exist – one shows the date 1912 (Pre Ltd) (Fig. 27) and another probably from the 1950s/1960s (Fig. 28).
Nowadays, apart from what may still be buried many feet down in the ground, absolutely nothing that can be viewed today (2020) in the Shillhay area that gives you any indication as to the varied industries that once proliferated in this part of Exeter, 19th and 20th century history has all but been obliterated. Only the name 'Commercial Road' survives, and today there is little or no commerce.
Images:
3 Aerial views: - English Heritage / RAF
Cricklepit Mill – Malcolme Littler, Exeter
All other images the Holladay Family / Garton & King Ltd.

Recollections
I have put together a few recollections of former Employees that have come my way over the years. In some instances the author identifies himself and a few are no longer with us.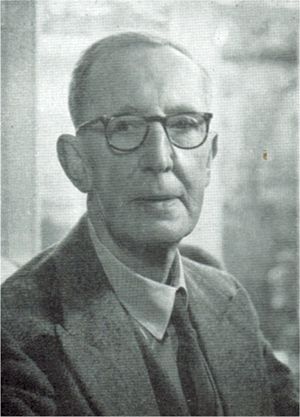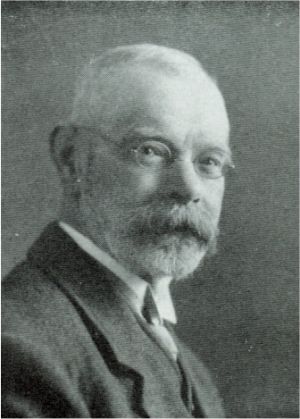 J H F Nichols and A B Green
The first is from a J H F Nichols, one-time Director of Taylor & Bodley Ltd and is extracted from letters written in March 1956 in reply to my father's request for information prior to the first Golden Hammer Booklet being put into print in 1961. He describes Mr A B Green of Taylor & Bodley (see Personalities Page) and also describes some of the work Taylor & Bodley undertook in his time with the Company.
Mr Green was, in many ways, very difficult to understand. Sometimes he appeared very mean and at others he did what can only be described as deeds of great kindness. I will give you an instance.
Many years ago we had a furnaceman who was a good hard worker but rather too fond of drink. We had lost a lot of brass and gunmetal in ingots and this was discovered in the store of a scrap metal merchant. We involved the police and they proved the furnaceman to be the thief and he was locked up pending his trial. Mr Green sent the foreman to bail him out, employed him until the trial, gave his wife an allowance while he was in prison and then re-employed him after completing his sentence and he was a good servant up to his death. Mr Green would say the receiver was the real criminal but whenever I had hard feelings about Mr Green I always thought of this case.
We started making machine moulded gear wheels about 1902, having by then made our first table machine. This was designed by Mr E A Morse who came to us from Bodley Brothers. Taylor & Bodley already had the large floor moulder that you (G & K) have now – where it came from I never knew but Willeys had a duplicate at the time. This large machine was never used as we had no-one who understood these machines, but when Morse came to us from Bodleys he brought also one of their moulders. This you can understand caused something more than coolness.
When I first went to T & B (1901s) the output was mostly for local people, agricultural castings, pumps, stoves & other parts for fishing boats, marine engine cylinders for Dartmouth, etc., very little went out of Devon. In the machine shop we did a great variety of work – traction engine and portable engine repairs – boiler repair – re tubing etc.
After the beginning of the war in1914 we had a considerable increase in business. Chiefly in the paper making industry – building machines for corrugated paper and cutting etc, corrugated paper boards.
When I returned in 1920 the two table moulding machines were overhauled and rebuilt. I designed a much heavier and stronger arm as the old ones were too light and subject to great vibration. I also included many improvements which helped the moulder and saved a lot of time setting and working the machine.
Reverting to the old partners of Taylor & Bodley, I think Taylor had been there for some years before Bodley joined him. I met Mr Taylor sometime in the 1920s and he was then a very old man. Mr Green brought him down [and made the] declaration that he (Mr Taylor) had built the Machine Shop, but the old chap could not remember it being anything but a garden. The Bodleys lived in the house and brought up a family there. I always thought that Mr Bodley was a very clever man, he was evidently the best water engineer in this part of the country and built water wheels in many parts of the county. [see Fig.17]
Taylor and Bodley were constantly falling out and did not speak to each other for a very long time even to the extent of refusing to ride with each other. If both were going to St David's Station at the same time, one would ride in the cart and the other walk!
A further letter from J H F Nichols is dated the 8th March 1956. At the time he was living in Dunsford Road, Exeter and recalls the manufacture of gears and the equipment used at Taylor & Bodley.
I am sure machine moulded gears were not made before 1902 as the only machine we had was the large floor machine which I was told had never been used. All gears were either made from whole patterns or from multi toothed segments. After the bed had been prepared the segment was moved around by hand. Often, as you can imagine, they finished up with part of a tooth and this meant adjusting the last few moves, accuracy was not thought essential. Another method was to make the teeth in cores.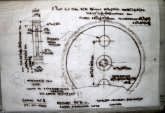 T & B gear in Foundry Order Book 1943
In my time all the patterns listed were in our store and this list was taken around the district by our Clerk, Mr Crabbe (?) when travelling. He went around in a trap which was kept in one of the old cottages and would be away several days going as far as Umberleigh visiting country machinists etc. The only power on farms in those days, apart from water wheels was horse gears. You (Henry Holladay) will have no doubt have seen illustrations of these in old catalogues and many engineers must have made them at some time. It consisted of a pair of bevel gears, the wheel mounted on a vertical shaft on top of which was a connection for a long beam to which the horse was hitched and it walked around and around. A lot of the bevel patterns in the old list were for horse gears and in a popular size gear we all had patterns of the same thing, Bodley Bros., Parkins and ourselves. Often when we had no pattern we would take in to Parkins and if they had no pattern it would be sent to Bodley Bros. They would make it for Parkins but we, T & B, would dare not ask.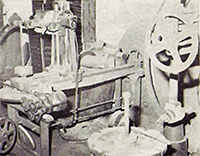 T & B Gear pattern cutters
The small gear cutting machine for patterns was made by Bodley. It was rebuilt a few years before the last War when a new bed and vertical slide was made but the dividing gear is the original as well as the overhead gear.
The large gear cutting machine in the Pattern Shop was made by us about the same time as the Table Moulders, say 1903. This enabled us to cut helical segments and worm patterns. Previously to this all worm patterns were in halves and moulded horizontally, but with the new solid patterns they were screwed vertically from the mould – the castings were of course free from any joint and flush. We did still make castings in the old way from customers' patterns, helical and worm gears.
Edward Wilson & Son, Bootle, the tannery machine makers were a big customer. They were originally in premises adjoining John Thomas and we made all their castings from patterns which they supplied and when they took all their machines to Bootle we still supplied them with castings.
Employees
A list of Taylor & Bodley employees whose details have come to light.
Some continued their service with Garton & King after it incorporated Taylor & Bodley in 1945.
Name
Occupation
Service
Nichols J H F
Director (1937) & Manager
1901 – 1945
Arnold F W
Patternmaker
1907 - 1953+
Bright W
Moulder
Childs C
Moulder
Chudley F
Furnaceman
Cox E
Coremaker
Edwards C
Foreman
England D C
Moulder
Fewings A
Labourer
Hedgeland W J
Apprentice Moulder
1899 - 1951
Hitchens T
Moulder
Jennings J
Timekeeper / Stores ?
Oldfield ?
- -
Reed J
Moulder
Shipcott ?
Moulder
Vicary ?
Millwright
Wheaton B
Clerk
Note:- J H F Nichols, F W Arnold and W J Hedgeland attended the "Over 21 Years Service" Dinner at the Imperial Hotel on the 10th September 1953 – see the Workforce at Leisure page.
Updated January 2021
Top of Page