Personalities
GARTON & KING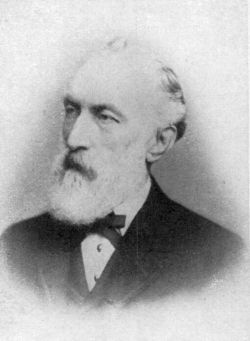 J.G. King
When the very succesful Garton & Jarvis partnership ended in 1865 with the death of Ambrose Jarvis, John Garton took on John Gould King as a partner, and the firm got its new and lasting name 'Garton & King'.
Two years later, John Garton died, and J.G. King carried on the business alone, except for a short period when he joined with another Exeter ironmonger and during which the business traded as King & Munk.
King was eventually joined by a new partner, Hugo Holladay, in 1898, but died two years later.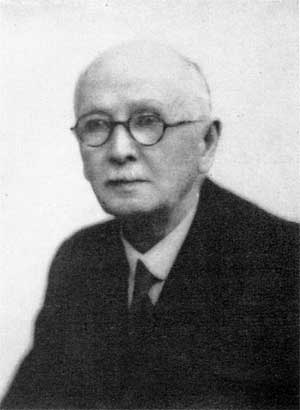 Hugo Holladay
Hugo joined John King in 1898 as a partner and looked after the Ironmongery side. He had learnt the Ironmongery Trade whilst at H. Tett & Sons of Faversham and had heard, through a man call Watson-Smith who worked for a Gunpowder Works (also at Faversham), that Mr King was looking for a partner. The Gunpowder Works dealt with many businesses in the Westcountry, Garton & King being one of them.
Hugo retired from the business in 1932 but remained a Director until 1946.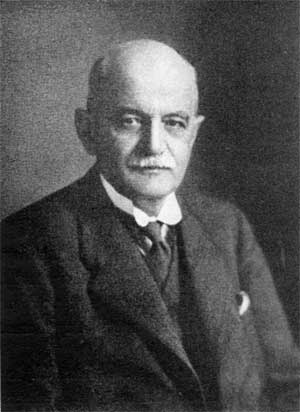 Edgar Holladay
On the death of John King in 1900, Edgar Holladay joined his brother Hugo in the company, having previously been been employed at Shepherd, Neame & Company, Brewers of Faversham. He had little or no experience of the Engineering side of the business and had to learn much from scratch.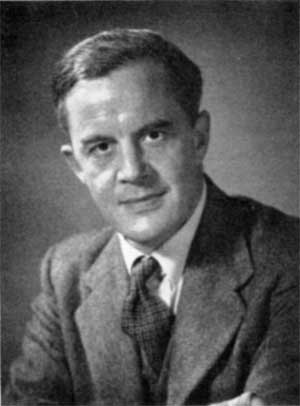 Henry Edgar Eland Holladay
Henry (Edgar's son) joined the business in 1932 and became a director in 1933; his father had his leg amputated in 1935, was not a well man and died in 1943, and Hugo Holladay although still a director had retired from the business in 1932. Henry managed the move from Waterbeer Street to the new foundry in Tan Lane which opened in 1939, and he managed the business mainly on his own throughout the war years.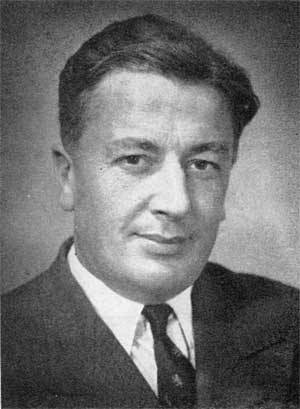 Alec Hugo Holladay
Alec (Henry's brother) became a director of Garton & King in 1938 but was unable to join the Company until (fortunately) he returned from Military Service after the war, having served in the Royal Signals in North Africa and Italy. Alec managed and developed the Aga Agency and the Domestic Appliance side of the business and its showrooms, initially in Queen Street and then at 19 North Street.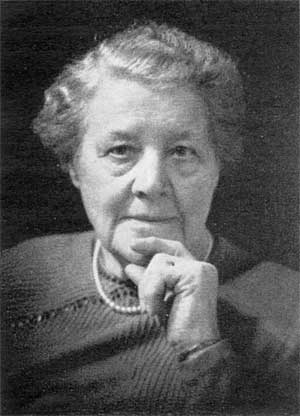 Beatrice Eland
Edgar's wife, Beatrice (Henry's mother) took over as a director on the death of her husband in 1943, and there is much similarity to the role Jane Kingdon undertook between 1793 and 1805. She died in 1964.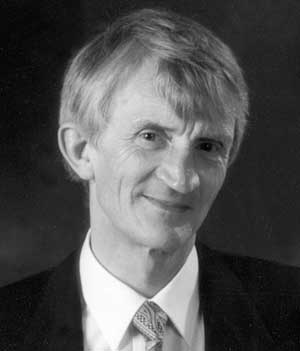 Peter Henry Holladay
Peter, the eldest son of Henry Holladay, joined the business and became a Director in 1968 having previously been an Engineer with the B.B.C. After the decision was taken to close the Foundry and the last castings were made, he supervised the disposal of the stock and plant.
TAYLOR & BODLEY
This Website deals with Taylor & Bodley Ltd and its connection with and absorption by Garton & King Ltd. Its earlier history is briefly described in Chapter 8 of Golden Hammer and on the web page In the Shadows. Information relating to the Bodley Foundry (George Bodley) and Alfred & W C Bodley, and the early Taylor & Ford partnership which developed into Taylor & Bodley with Alfred Bodley joining the firm in 1867 is covered by the very informative Graces Guide to British Industrial History at www.gracesguide.co.uk.
I have been unable to source images of C.M. Taylor, William Ford (a short 5 year involvement) or Alfred Bodley but this very early period is really beyond the scope of this Exeter Foundry website.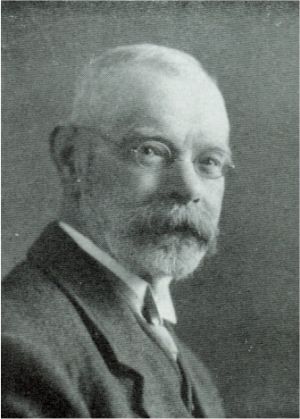 A.B. Green
Alan Barcham Green was born in 1866 near Maidstone, Kent. Aged 31 he joined Taylor & Bodley as a Partner with C.M. Taylor in October 1897. After C.M. Taylor retired in 1900 and the partnership was dissolved, A.B. Green became effectively Managing Director and ran the business on his own account for nearly 40 years.
A.B. Green had a long standing friendship with the Holladay family dating back to about 1909. As Green had no son or near male relatives, in 1937 he asked Henry Holladay to become one of the Directors in the newly formed company, Taylor & Bodley Ltd
Even after Taylor & Bodley became a Limited Company in 1937, A.B. Green still retained the controlling interest until when, in 1943, this was bought by Garton & King Ltd.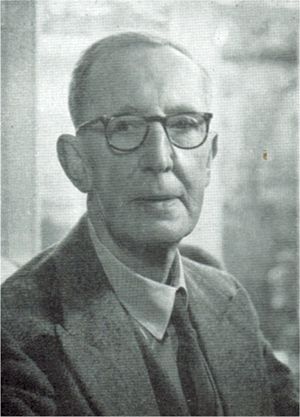 J.H.F. Nichols
James H.F. Nichols joined Taylor & Bodley as a boy in 1901 and became A.B. Green's right hand man. He was appointed a Director when Taylor & Bodley became a Limited Company in 1937.
It is believed that after T & B Ltd was fully absorbed into Garton & King Ltd in 1945, Mr Nichols remained with the Company until his retirement in 1959.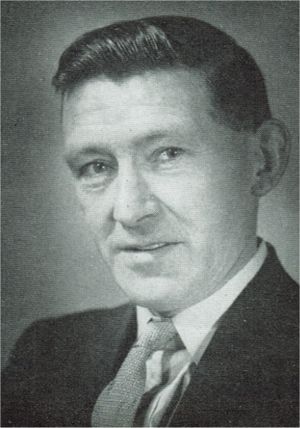 A. Jackson
Alfred (Alf) Jackson was appointed a Director of Taylor & Bodley in 1947.
Alf had trained as a foundryman at Willeys of Exeter, where his father William Jackson was Foundry Manager. He then worked at Garton & King from 1925. Later he took up an appointment at Huxtables of Barnstaple as Foundry Manager, returning to Exeter in 1943 to take up the appointment with Garton & King as Foundry Foreman and subsequently Foundry Manager in 1945, a post he filled until his retirement in 1971, aged 67.
GARTON KING APPLIANCES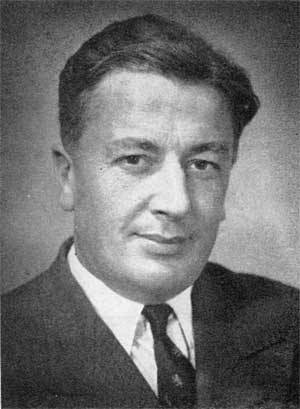 Alec Hugo Holladay
Garton King Appliances was formed in 1973 when it was decided to separate the heating and domestic appliance activities from the foundry side of G & K. The Directors of the new company were Alec Hugo Holladay (right) and his son Michael Holladay (below), who had joined G & K in 1970 and already gained expertise in Aga Sales with Allied Ironfounders (later Glynwed), the manufacturers of the Aga Cookers.
In 1980 the Workshops and Stores were removed from Tan Lane to the Old Goods Yard, Richmond Road and it is around this time that Gabrielle Holladay, Alec's wife (below) joined the business as a Director.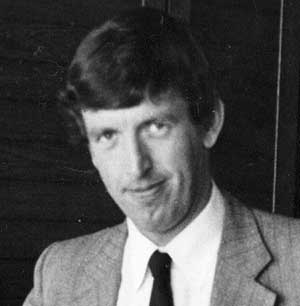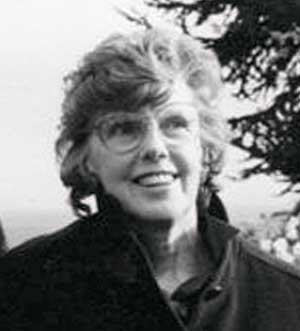 Michael Holladay (left) and Gabrielle Holladay (right)
NOTE: The business that now trades as GARTON KING APPLIANCES Ltd from 19 North Street, Exeter and from Darts Farm Shopping Village, Topsham was formed as a result of a buy-out of the Company by certain employees in 1990. They continue to trade under the sign of the Golden Hammer and maintain the Company's long association with AGA (and now Rayburn) Cookers. From 1990 the Holladay family ceased to have any financial involvement with the business. The original Golden Hammer is currently loaned to the Royal Albert Memorial Museum, Exeter.
Updated December 2020
Top of page
See also:
'Golden Hammer' Chapter 6 — Workplace
King & Munk — Taylor & Bodley — AGA
Sitemap / Contents