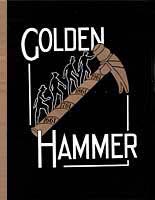 New Updated Pages

a history
What Service Do You Require?
Those of you born before the 1960s (or Doctor Who fanatics) will certainly recognise at least one of the colour images, possibly both. The two black & white images belong to a much earlier era and have been discovered in the Garton & King Archives. Quite when they date from I have no idea, possibly they were on our streets (of Exeter at least) before the ubiquitous Red Phone Box. Further information I do not have. Long standing residents of Exeter may recognise the location of the Lamp Standard as being the junction of Wonford Road and the southern end of Victoria Park Road, the street light has since been removed. Careful examination of the sign on the ladder rest of the lamp states:-
Exeter Gaslight & Coke Company
NOTICE A reward of Ten Shillings will be given for information leading to the conviction of any person for breaking the glass of any Public Lamps.
You have been warned! Are there any Gas Lamps still in Exeter?