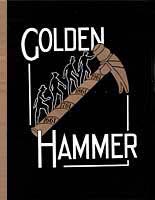 New Updated Pages

a history
Gully Covers and Gratings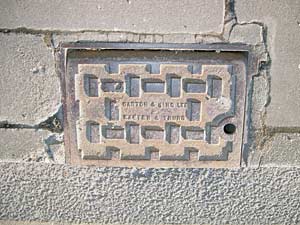 GU1 Although located at East the Water, Bideford and 100% in Devon there was at one time a TRURO outstation to keep the Cornish happy and make them feel part of the G & K Family!" You almost trip over this gully when you get of at its Bus Stop location!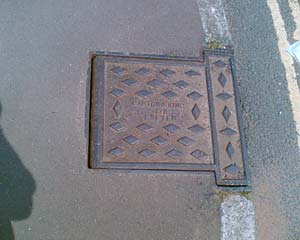 GU2 Sandy Lane, Dawlish. Just one of a variety of kerb gullies with minor variations to design and shape.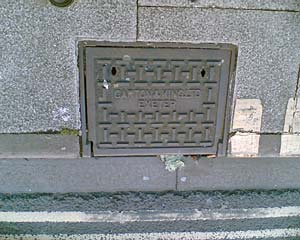 GU3 Again from Dawlish, a different style.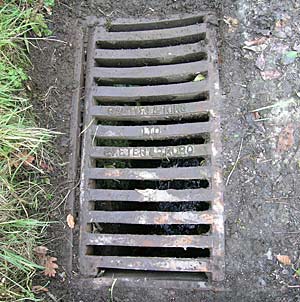 GU4 Twelve square bars and slightly concave. Truro features again. The depot at Calenick Street in Truro was there in 1948 but the premises were rebuilt I guess in the 60s and little info is available until further research.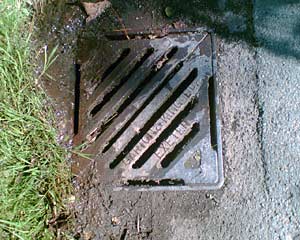 GU5 Kilkhampton on the A39 grabs another claim to fame. This diagonal splip version was notified to me by Mr R. M. Heard of The Square, Kilkhampton. He suggests its of the 1950 – 1969 era.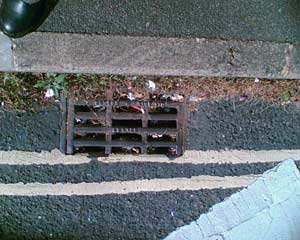 GU6 Perhaps the most photographed shoe on the internet starring with an elderly and neatly worded gully.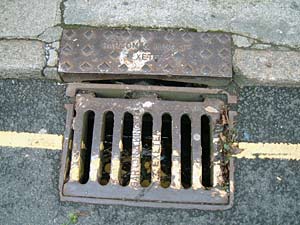 GU7 A kerb and Gully Double Act from Dawlish – yet to see another identical other than in this seaside town. Believe they are two completely separate items.
GU8 Not a seven bar Gate but a seven bar Grate with slightly concave bars. Exeter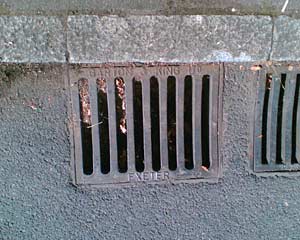 GU9 Different lettering and round ends as opposed to squares as on the GU 8. Exeter.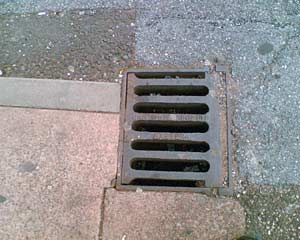 GU10 Centre marked and hinged – very common! Exeter.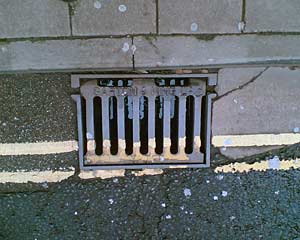 GU11 Another hinged version, marked on the perimeter but with more bars. Exeter.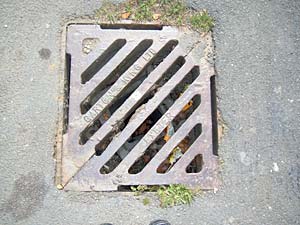 GU12 Launceston is the home to this very similar to the Kilkhampton diagonal split.  The name here is also shared between the two triangles. Unidentified sweet wrapper.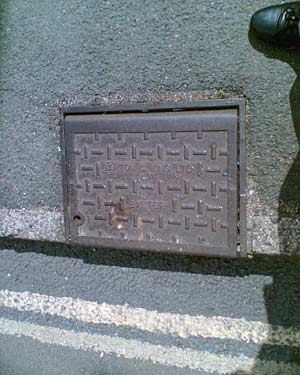 GU13 Paignton boasts a different version of lettering to the G3 of Dawlish. – the shoe is different but the foot is still mine.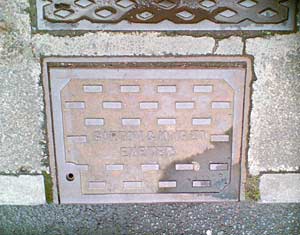 GU14 A quick trip North to Combe Martin shows a different pattern and name position. Permutations seem endless.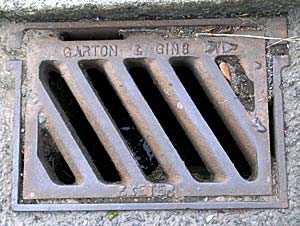 GU15  Oh Dear Oh Dear - who's not very good at spelling ! Somehow this gulley slipped through Quality Control and was banished to Hatherleigh, High Street, where it was photographed in July 2009. A Google search states "Ging a gang; a troop; a crew; the retinue, servants, or people in a household." - or maybe the collective noun for a streetful of Gulleys !