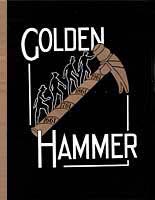 New Updated Pages

a history
Round Manhole Covers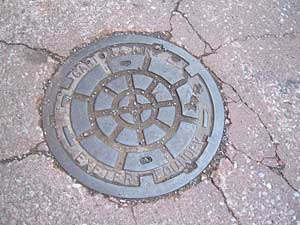 C1 The Words Exeter Foundry refer to the Tan Lane or the Waterbeer Street premises so dating is difficult.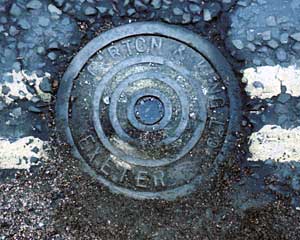 C2 Queen Street in Exeter boasted quite a few of these Lamp Hole Covers – this one you must NOT park on !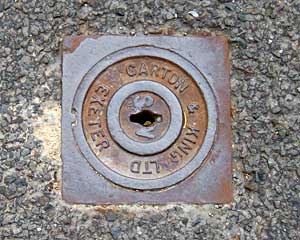 C3  Launceston, Cornwall.  Stop Valve Cover Right in the middle of the former A30 on the very sharp bend as you skirted the Town.  Probably only about 8" diameter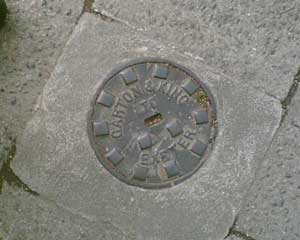 C4 Okehampton Centre near the Victorian Arcade.  My feet feature in many of these photos!  Lamp Hole Covers were small (about 8") diameter covers from which a light could be slung down into the sewer below.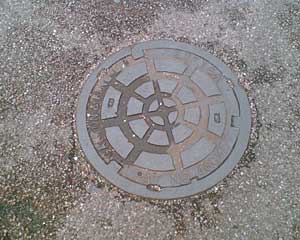 C5 Exmouth, Devon. This Non Rocking type was patented by Henry Holladay in 1934. Patent No 436471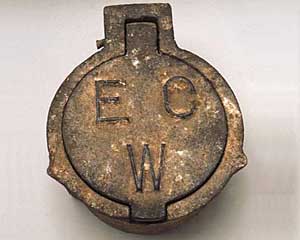 C6  The ubiquitous Stop Cock Cover dating from the 1940s  Found throughout the older residential areas of Exeter.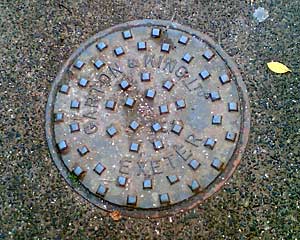 C7  Reasonably commonplace street cover – Dunsford Hill, Exeter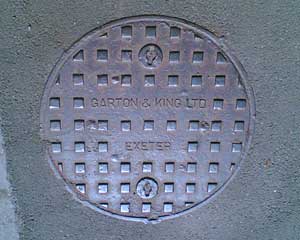 C9  A variation of C7 – spotted in Kilkhampton on the A39 in the extreme North of Cornwall.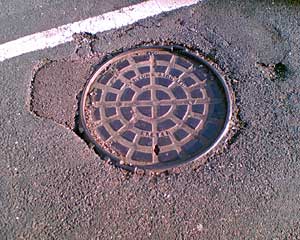 C10 Different style giving, in this case, a particularly rough treatment to one's vehicle suspension! Dunsford Hill, Exeter.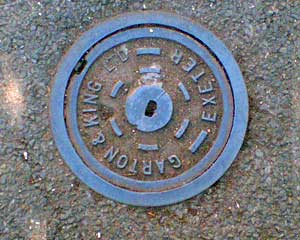 C11  A pristine condition Lamp Hole Cover in the pavement of Haldon Road, Exeter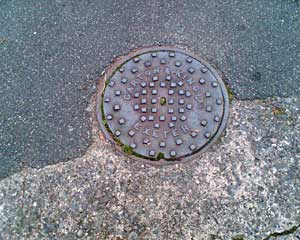 C12  Yet another variation of C7 but quite different from C13  of the same size. Exeter.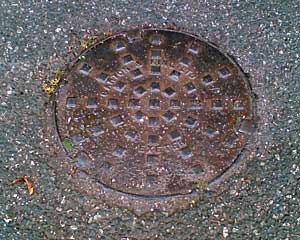 C13  Exeter's Exwick Cemetery is the last resting place of this very symmetrical variant.